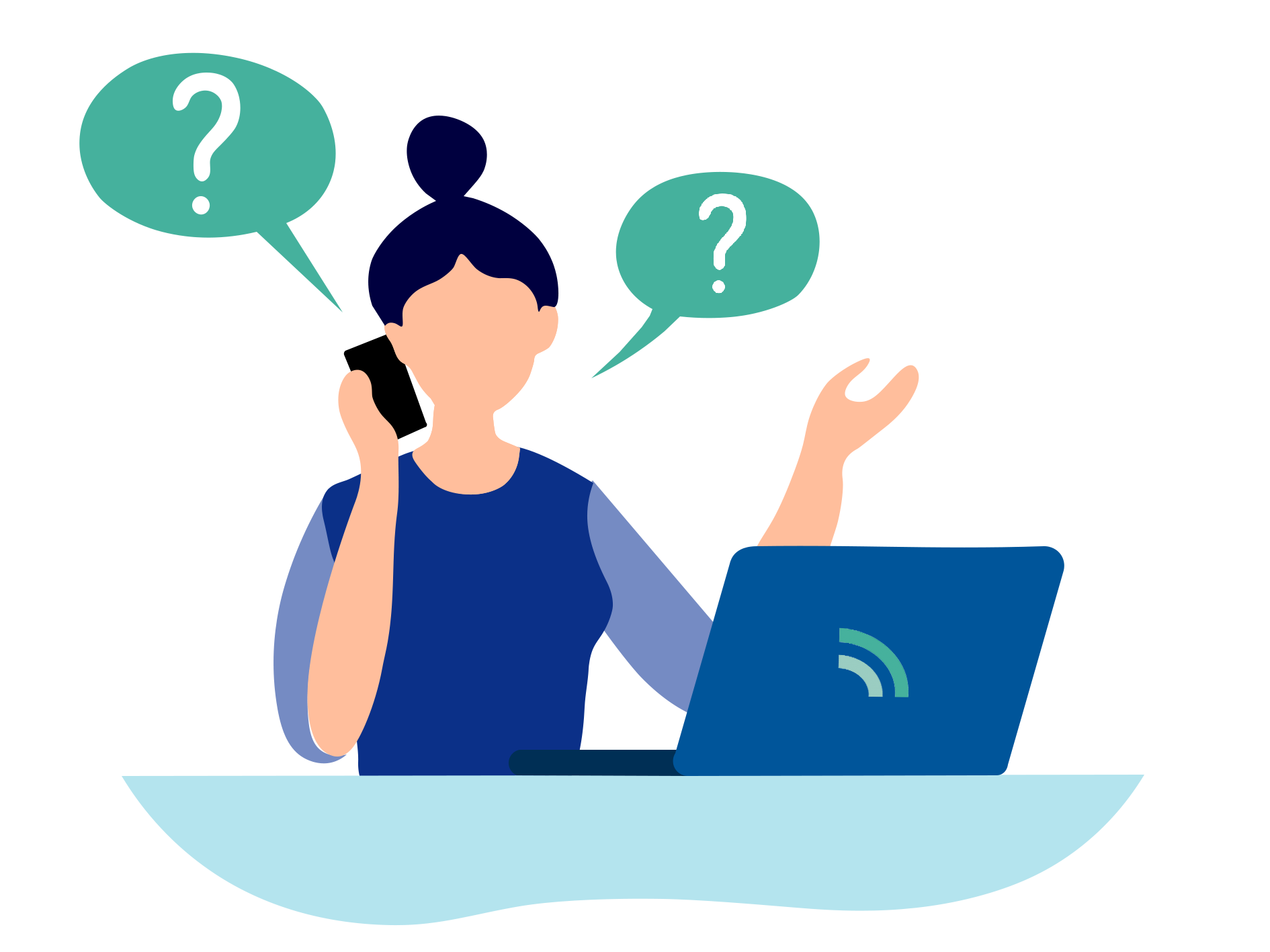 Speed Tests
We can only tell the accurate speeds you'll receive once we have surveyed from your location, although our team will have a good idea of your likely speeds and whether we are able to get you connected.
To test your current upload and download speeds, go to Speedtest.net to get a rough idea of your current speeds, and the speeds you can get up to.
What equipment will I need?
If you already have a broadband service and would like to keep your existing router, the engineer installing the service may be able to use your current router and keep the existing settings. This may not be possible if your current router is not compatible with our service, as there are different types of routers.
Symmetris will supply a new router for you as part of the order and installation, if required. This will be configured on the day, and is connected to the external receiver via a cable, and works like any other router. If you have any questions about the hardware we use, please feel free to contact our team.
If you choose to supply your own router for the connection, please be aware that Symmetris will not be able to provide support to 3rd party routers. If you have any questions regarding compatibility for a 3rd party router, please contact our team.
What speeds can I expect?
With Symmetris, what you see is what you get! Our speeds are not 'burst' or 'up to', you are given access to the full purchased package speed. 
Do I need a landline?
No!  The best thing about Symmetris is that it works wirelessly, so you won't need to pay line rental for something you don't use. If you would still like a phone number, please contact us regarding our VoIP service – We can provide you with a phone number and handset that works over the internet rather than a physical line, which is an ideal replacement if you currently have an old, crackly line.
How do I report a fault?
To report a fault please contact us by calling 0845 2570 275 or if you are not offline, email support@symmetris.co.uk
Our network is monitored 24/7 so we are usually aware if there are any issues, and work to resolve any issues as soon as possible.
Does weather affect the signal?
No, everyday weather will not affect signal (speeds) to your property. 
Is it secure?
Our Fi:Wi network uses state of the art WPA2/AES encryption, so it is as secure as any other network (wired or wireless), and we regularly ensure the networks resilience using internal specialist procedures.
What's the difference between Symmetris and Satellite?
Symmetris broadband installations use a much smaller receiver which points towards one of our nearest masts. Satellite however usually uses a much larger dish which points into space, and so the ping/latency (time it takes data to travel) is much higher by comparison.
This means gaming, video calling and streaming is much more responsive when using Symmetris, compared to typical satellite connections which can struggle immensely. Many Satellite connections also have smaller, more expensive data limits and offer "up to" speeds.
How does the survey and connection work?
Our engineers will arrive at your property, and find the most suitable point for the equipment to be sited (normally the highest point on the roof, chimney stack or wherever your TV aerial is attached). The engineers will check that the signal is stable and strong, if this meets Symmetris standards and you are happy to go ahead, the engineer will complete the installation. If we cannot meet the required speeds, and are not able to offer you a lower package, we will not go ahead with the installation and you will not be charged.
We install a receiver to the outside of your property, and inside your premises we install the cable at the nearest place to your router. The equipment needs a single standard plug socket to power the PoE device (a small box that both powers the rooftop equipment and feeds the signal) from the PoE a standard Ethernet cable will plug straight into your equipment. We can also install a special router which powers the radios so no need for a PoE.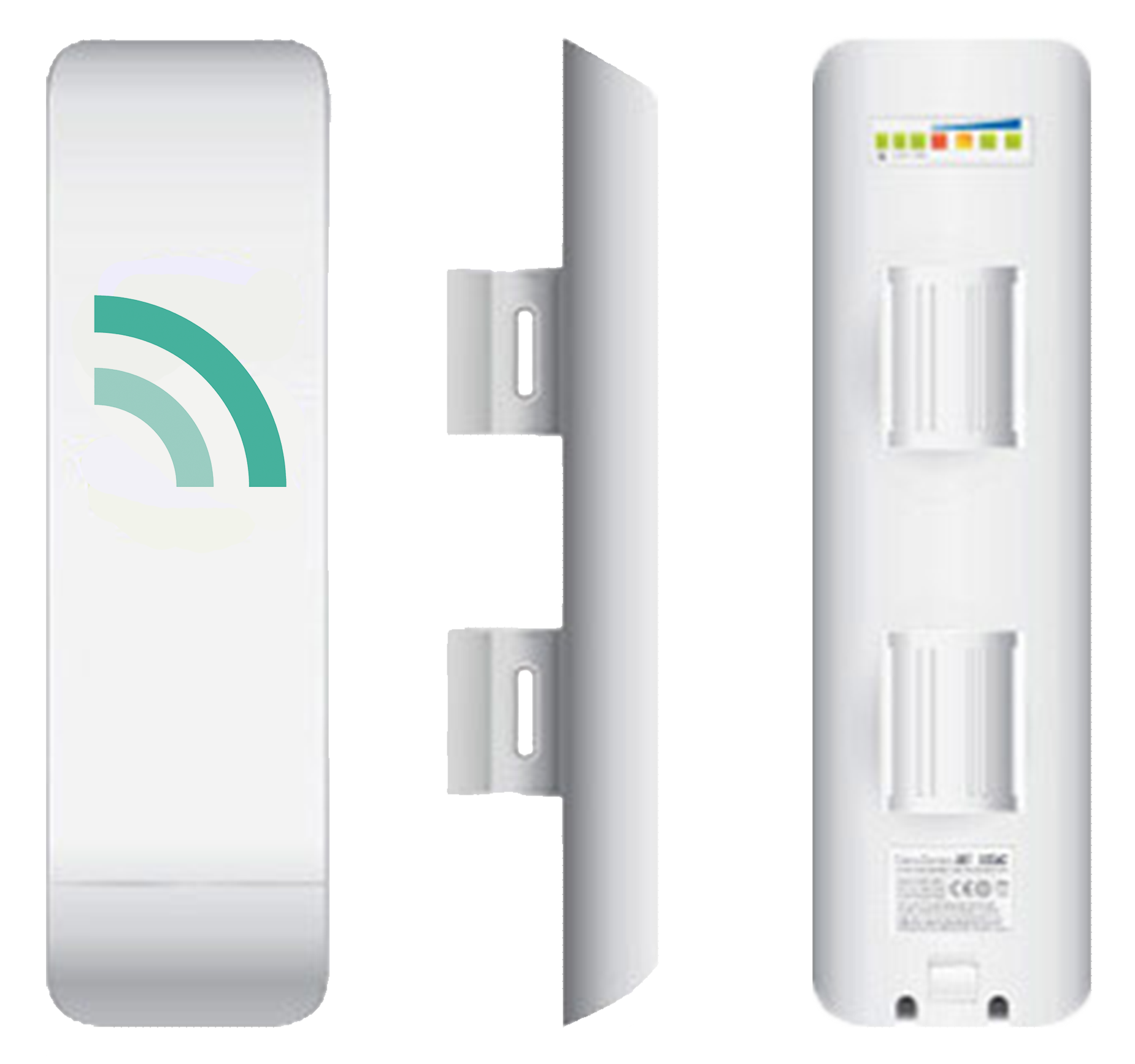 The receiver (small device) dimensions we install are only 294 x 31 x 80 mm and is only just visible on the TV aerial of your house, although some installations may require a dish that is 300mm in diameter.